Master Graduation Gown and Mortar Board Set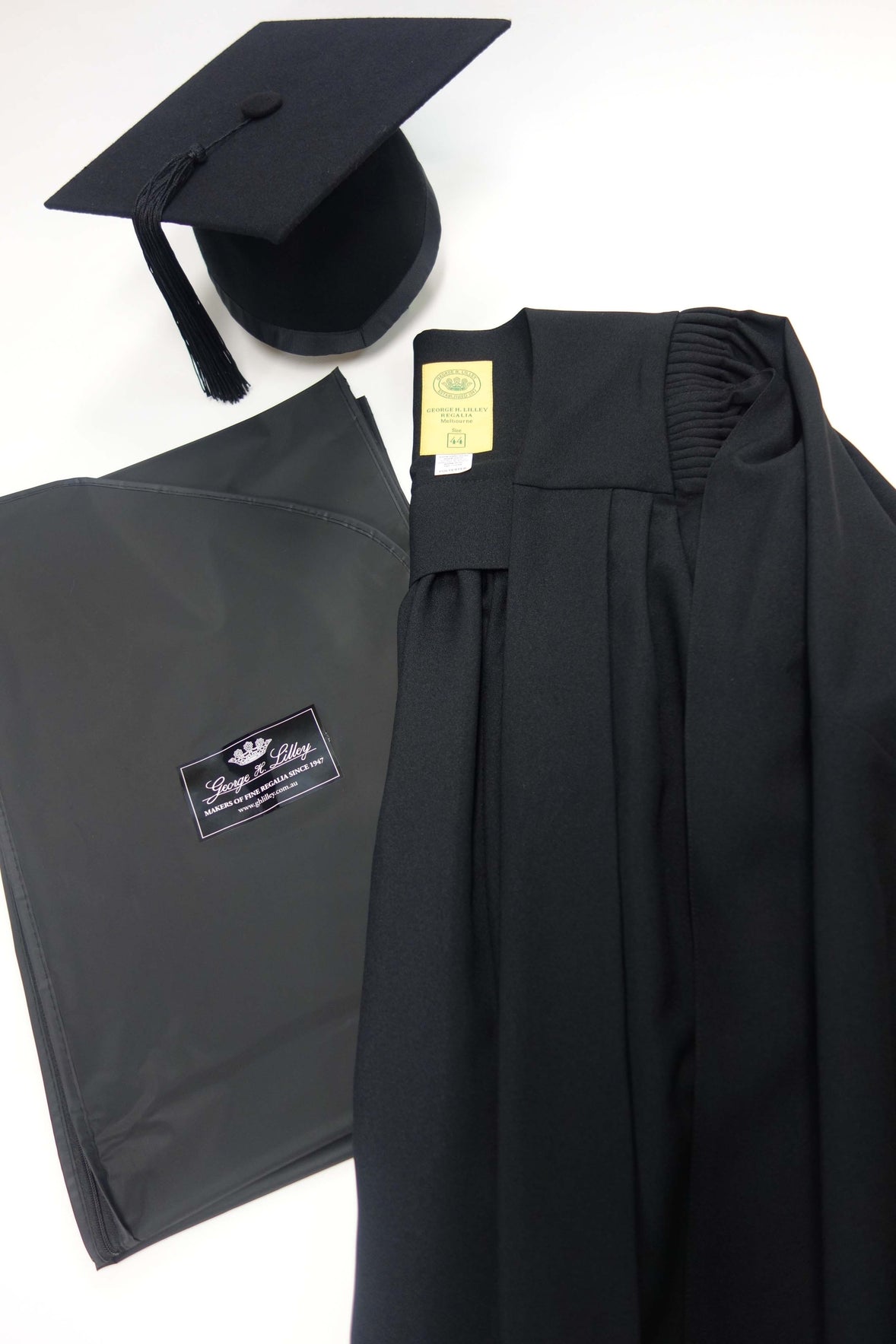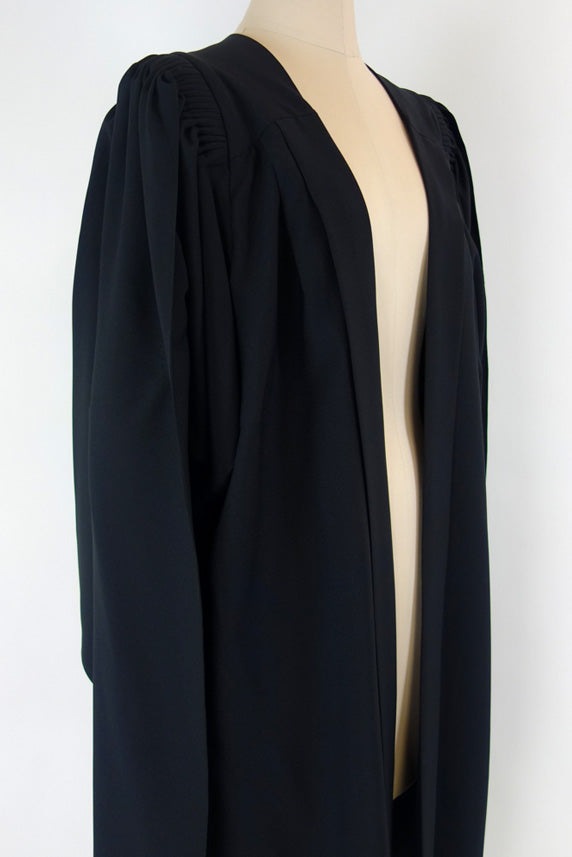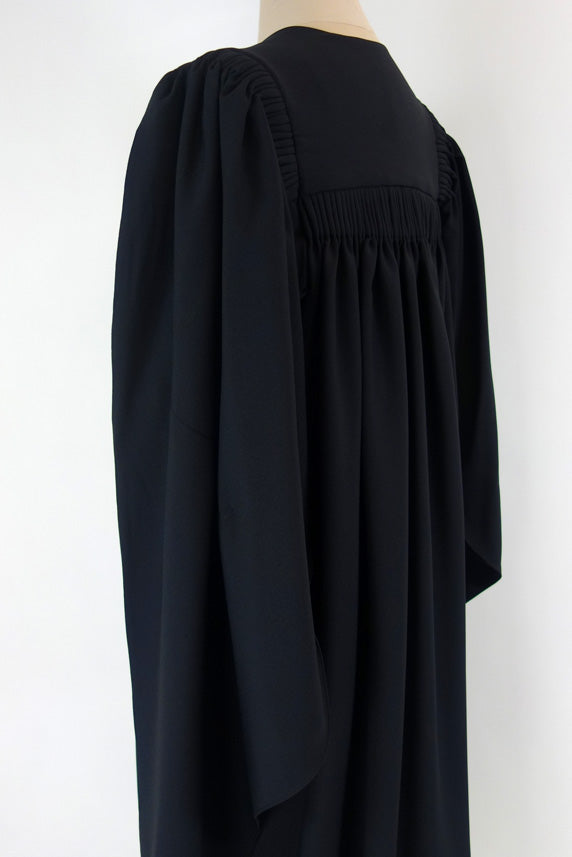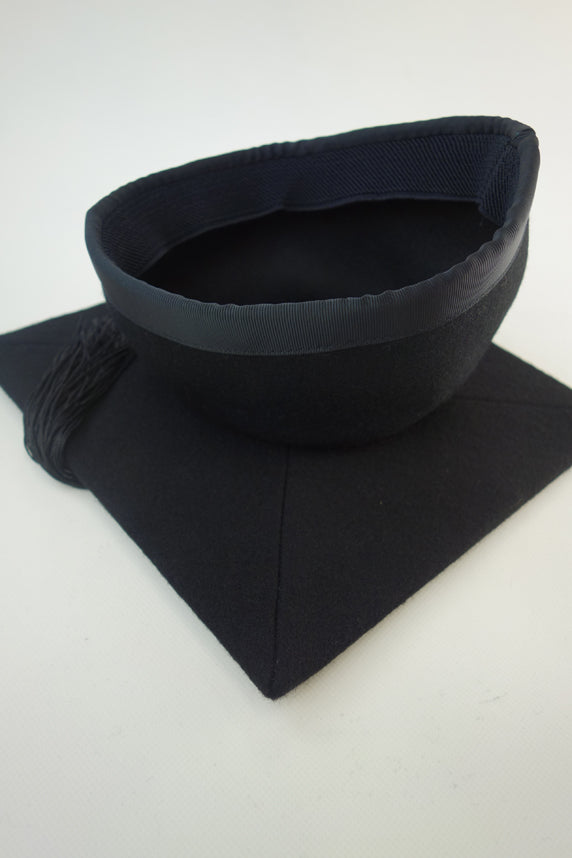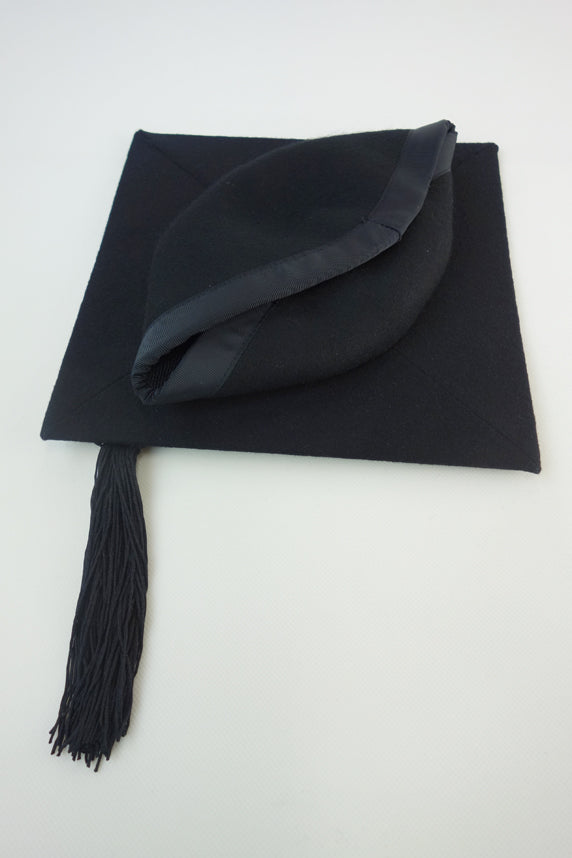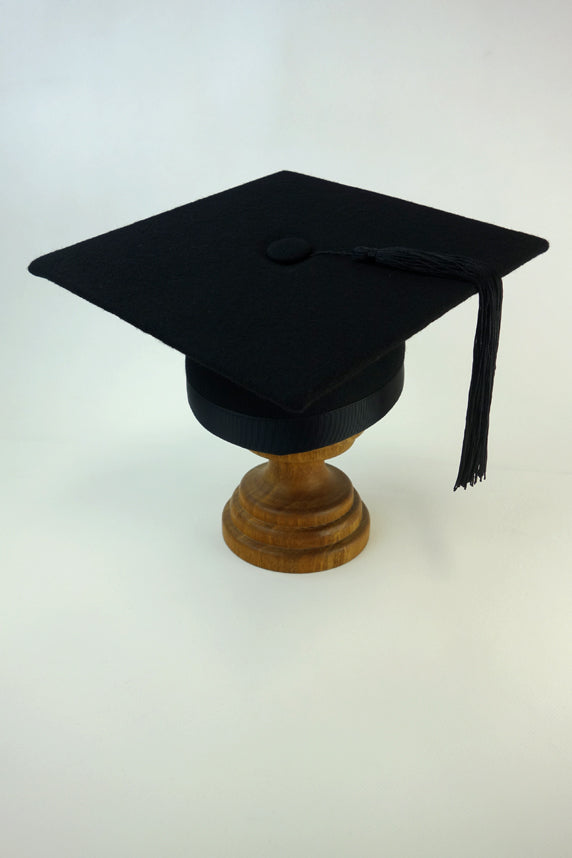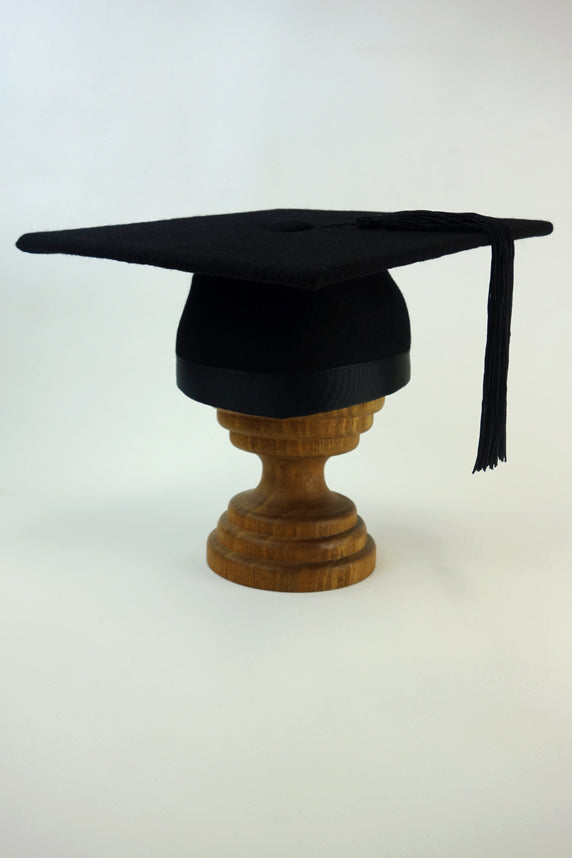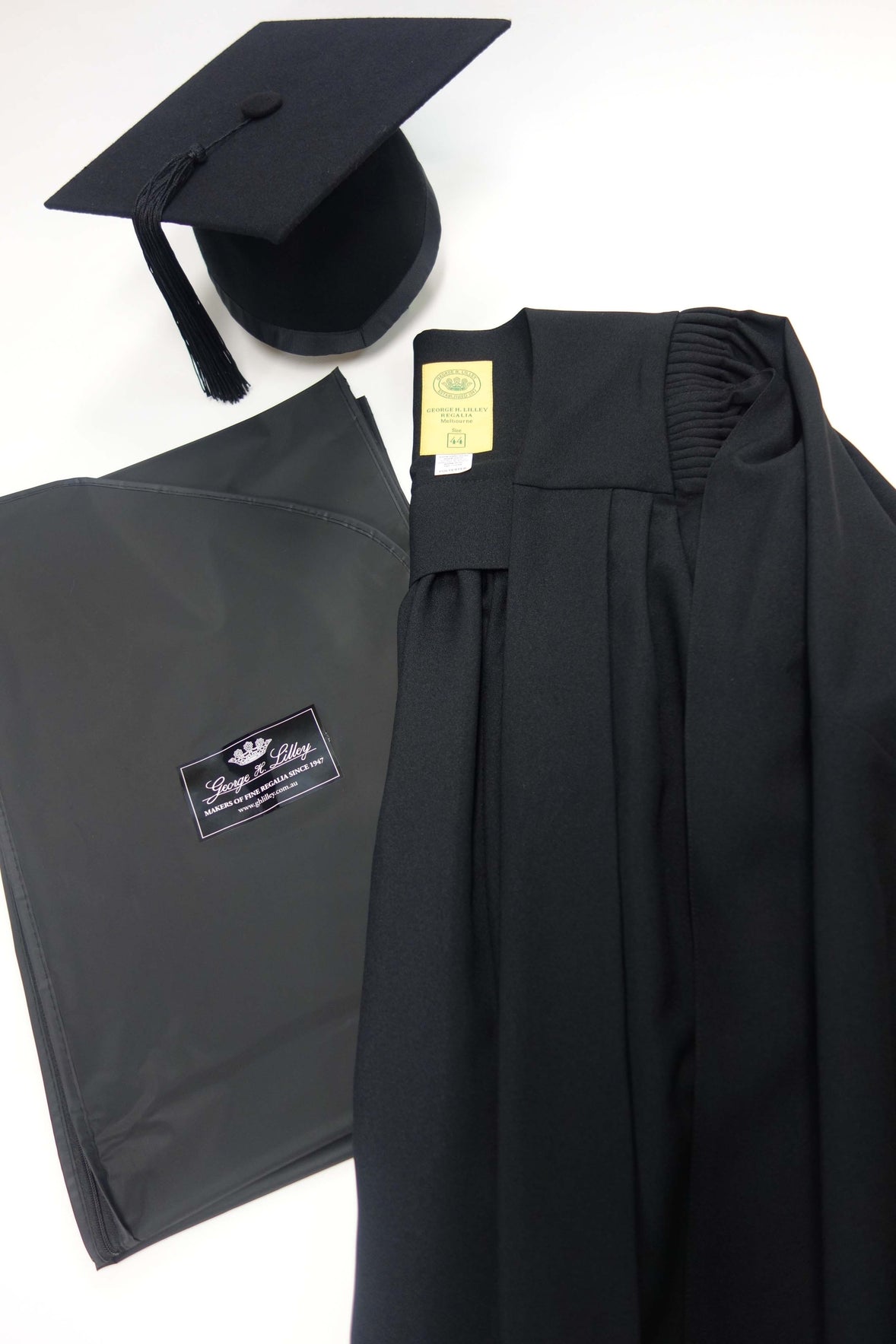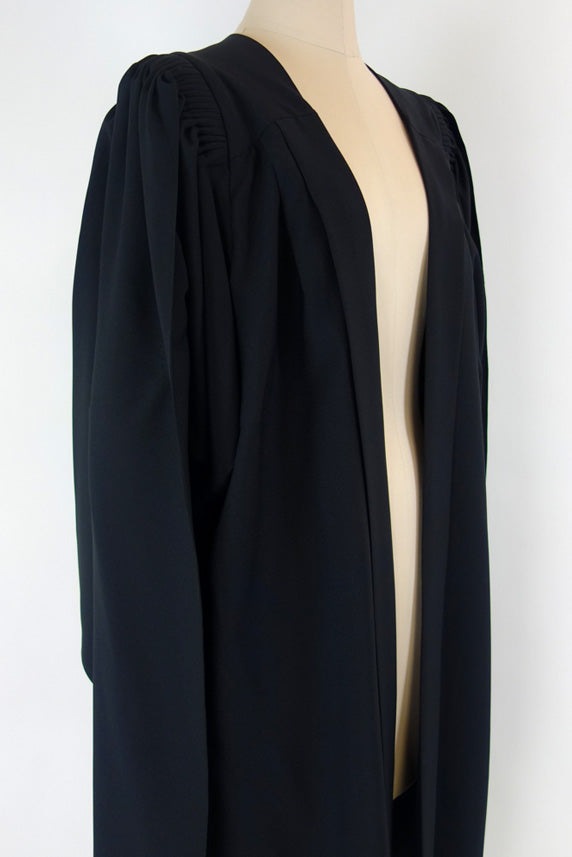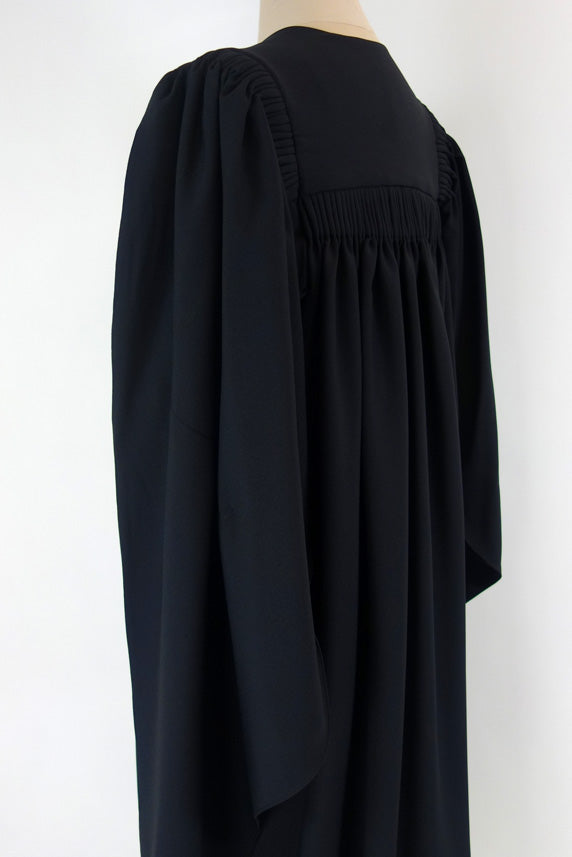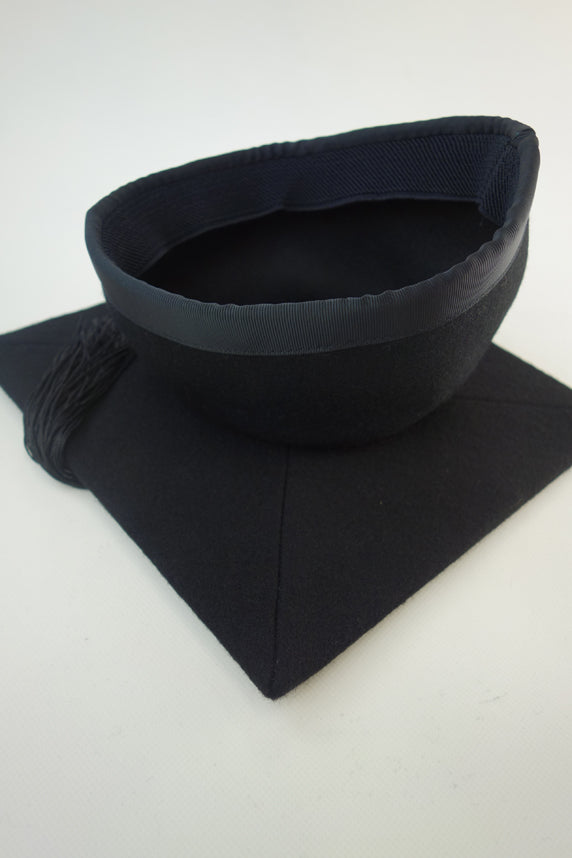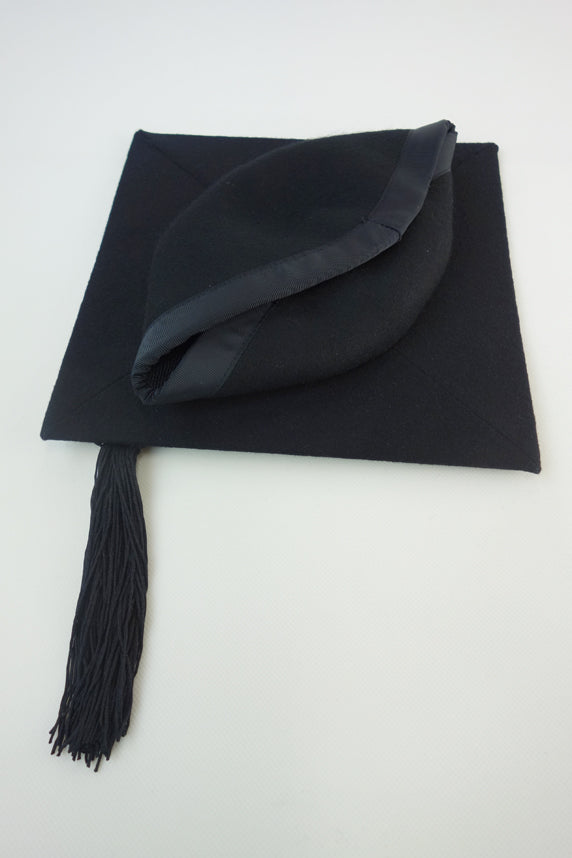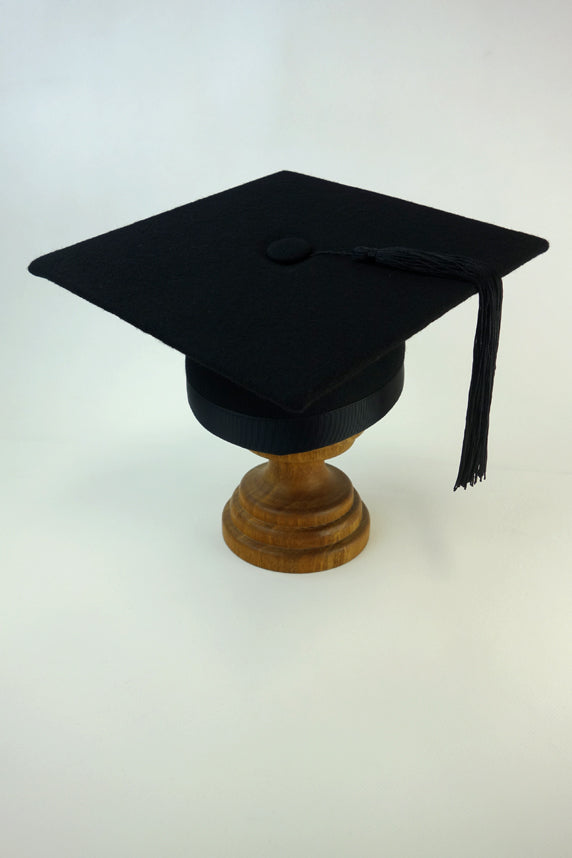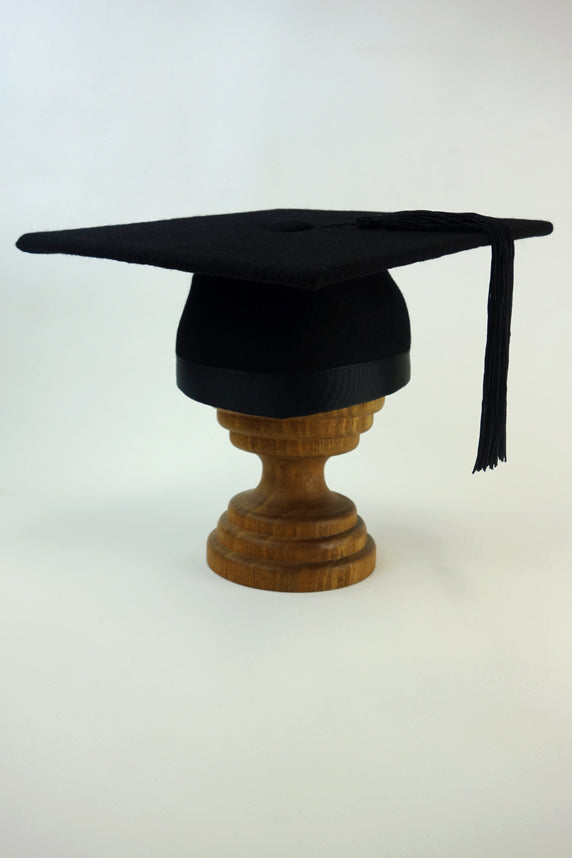 Master Graduation Gown and Mortar Board Set
$129.00
Master graduation robe and mortar board set with discount!

Gown is delivered to you pressed and ready to wear with complimentary robe bag.

Mortar board is especially designed by us for an affordable yet quality, dignified look for your special day.

Gown made in our select polyester fabric, mortar is made using pure wool felt. Read more about our select fabrics below.
Scroll down to see our gown sizing chart and watch our 'how to wear' video. 

We guarantee our garments and after sales service.
We ship worldwide. 


Polyester
Our most popular and affordable gown fabric. Lightweight, easily worn over clothing, comfortable in both humid and cool climates. Matt-finish for a smart, dignified look. 170gsm, selected by us for the perfect weight and drape of academic dress.
How to wear your graduation regalia
Watch our video on how to wear your academic gown, hood and mortar board
How to wear your bachelor or master gown, academic hood or stole, and graduation cap (the mortar board). The academic hood and stole in this video is not included in the purchase of this product (graduation gown and mortar board set).
Gown sizing is determined by your height (floor to top of head). If you are in-between sizes, we recommend the larger size. Gowns are worn open at the front and are very loose-fitting, so don't worry about the waistline - just go by your height!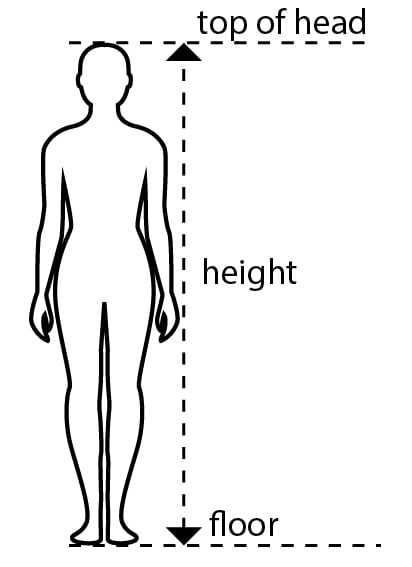 | | |
| --- | --- |
| Your height cm/inches | Size |
| 147cm / 4'8 | 38 |
| 152cm / 5'0 | 40 |
| 157cm / 5'2 | 42 |
| 162cm / 5'4 | 44 |
| 168cm / 5'6 | 46 |
| 173cm / 5'8 | 48 |
| 178cm / 5'10 | 50 |
| 183cm / 6'0 | 52 |
| 187cm / 6'2 | 54 |
| 193cm / 6'4 | 56 |
| 198cm / 6'6 | 58 |
Head size is head circumference taken above the eyebrows and ears. Use a tape measure.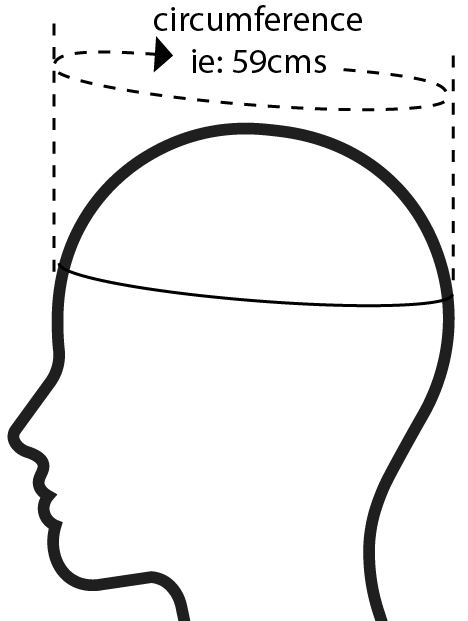 *Soft cap mortar boards are slightly elasticised with a little room between sizes. If you are in-between sizes, we recommend the larger size. ie: if you measure 57.5cms, choose a size large. Head sizing can be tricky. You are welcome to exchange size within 7 days of receiving.
Soft Cap Mortar Board Size

Hard Cap Mortar Board Size / Bonnet Size

Small-Medium 55-57cm

54

55

56

57

Large 58-60cm

58

59

60

Extra Large 61-62cm

61

62

Extra Extra Large 63cm+

63
We use Australia Post for domestic orders and DHL express for international orders. The charges below include shipping and handling.
Parcel Size

Standard Australia Post

Express Australia Post

DHL Express International

Pick Up

Small: masonic jewel, academic hood, lapel pin, cuff links

12

15

59

Only at our Melbourne showroom.

27 Anderson Road, Thornbury, Victoria.

Open Monday to Friday 9am to 5pm.

Closed public holidays and Xmas/New year holidays.

Medium/Large: gown, hood and mortar set, PhD set, masonic apron, soft cap mortar

22

30

129

Extra Large: briefcase, multiple sets

30

45

159
Prices may be subject to change without notice.
Domestic shipping: refer to Australia post for delivery time estimates. Australia post no longer guarantee delivery time frames. Use the tracking number provided to track your parcel on the Australia post website. If there is reason to believe your parcel has gone missing, contact us for assistance. Do not assume that selecting express post means your order will be dispatched within a few days. A lot of our regalia is made to order. Refer lead time tab.
International shipping: international freight is expensive however we only use DHL express for reliability, speed and security. Additional freight charges may apply if your order is unusually large. We will contact you if additional freight charges may apply. Our international freight charges do not include any duties or taxes at your end.
We stock some standard items such as black polyester bachelor and master gowns, soft cap mortar boards, craft aprons and collars, standard breast jewels, cuff links, jiggers and lapel pins. Stock can sell out but we try our best to avoid this.
We aim to fulfil all orders within a reasonable time frame, however lead times can be situational, seasonal and will vary depending on our production schedule.
If you would like your regalia for a particular ceremony date, contact us to ask about availability.
Please be aware that most regalia is bespoke and tailor made. We have a made-to-order, small-batch production cycle.
Please do not assume that by selecting express post that your order will be dispatched within a few days. We are not a pick-and-pack warehouse.
Please do not assume that we know you want your regalia in time for a ceremony, that we know the date of your ceremony, or that you will receive your regalia in time for your ceremony (refer points below). We recommend having a contingency plan; hire or borrow regalia from a friend, a colleague or your institution.
We cannot control shipping time once a parcel leaves our premises (see shipping tab).
Some things that are out of our control may delay production. We take all steps necessary to avoid delays but materials and deliveries delay, staff shortages, machine malfunctions, and natural disasters are out of our control.
Putting pressure on our staff will not make your order be processed more quickly. We do not tolerate unreasonable, impatient or aggressive behaviour.
We thank you for your patience and understanding as our production team work hard to try to meet everyone's requirements.
Participating in a graduation ceremony? It is your responsibility to check with your graduations department before placing an order with us as you may be required to purchase or hire from others. Your institution may have a contract of supply with others, or you may have already paid for your regalia with your graduation fee. We are not privy to such arrangements.
I need my regalia in time for my university ceremony. Will I get it in time? Refer 'lead time' tab.
Someone at my university said that the colour of my regalia is wrong. What can I do? Although this is rare, if you think the colour of your regalia is incorrect, it may be because it is being compared to regalia made by others or is being compared to a much older garment. We make all our regalia to specification with strict colour matching and quality controls that we have practiced for 75 years. If you're not satisfied, please contact us for assistance.
Your consumer rights are important to us. Refer to our returns page for more information or if you wish to discuss, please get in touch.
Be sure to follow the laundering instructions on the care label of your garment.
Our garments come to you pressed and ready-to-wear with minimal creasing from freight. However, we do recommend hanging your garment when not in use and if required, gently iron or steam your robe. (Do not put an iron directly onto any satin lining or facing!)
Every George H Lilley Regalia gown comes with a complimentary robe bag. We recommend using this bag for storage and travel. Allowing your garment to air regularly will assist to keep your gown in best condition.
Particular care is required if your garment has satin linings or facings. In this case, we recommend that your academic regalia is worn in ceremonies only. Avoid eating or drinking while wearing your regalia as the satin may stain. Take care when handling as pinning or your fingernails could damage the fabric.
If at any time you are not sure on the best of care for your garment then please contact us, the manufacturer, for advice.
Need Help?
Your enquiry is most welcome - our pleasure to be of service!