Monash University Master Hood
Monash University Master Hood
$149.00
Academic hood for Monash University master degree graduates. Hood is Cambridge style, fully lined and edged in colour of your award.
Monash University graduation hoods feature a turquoise blue base fabric that is unique to Monash graduates.
Refer to our how to wear information below for assistance. 
Graduation gown and mortar board sold separately.
Our academic hoods are certified Australian made by us.
Your special day is important to us. We guarantee the quality of our regalia and after-sales service.
Thank you for supporting Australian made.
Be sure to follow the laundering instructions on the care label of your garment.
Our garments come to you pressed and ready-to-wear with minimal creasing from freight. However, we do recommend hanging your garment when not in use and if required, gently iron or steam your robe. (Do not put an iron directly onto any satin lining or facing!)
Every George H Lilley Regalia gown comes with a complimentry robe bag. We recommend using this bag for storeage and travel. Allowing your garment to air regularly will assist to keep your gown in best condition.
Particular care is required if your garment has satin linings or facings. In this case, we recommend that your academic regalia is worn in ceremonies only. Avoid eating or drinking while wearing your regalia as the satin may stain. Take care when handling as pinning or your fingernails could damage the fabric.
If at any time you are not sure on the best of care for your garment then please contact us, the manufacturer, for advice.
*The colours of your hood may be different to the below, but how you wear the hood is essentially the same: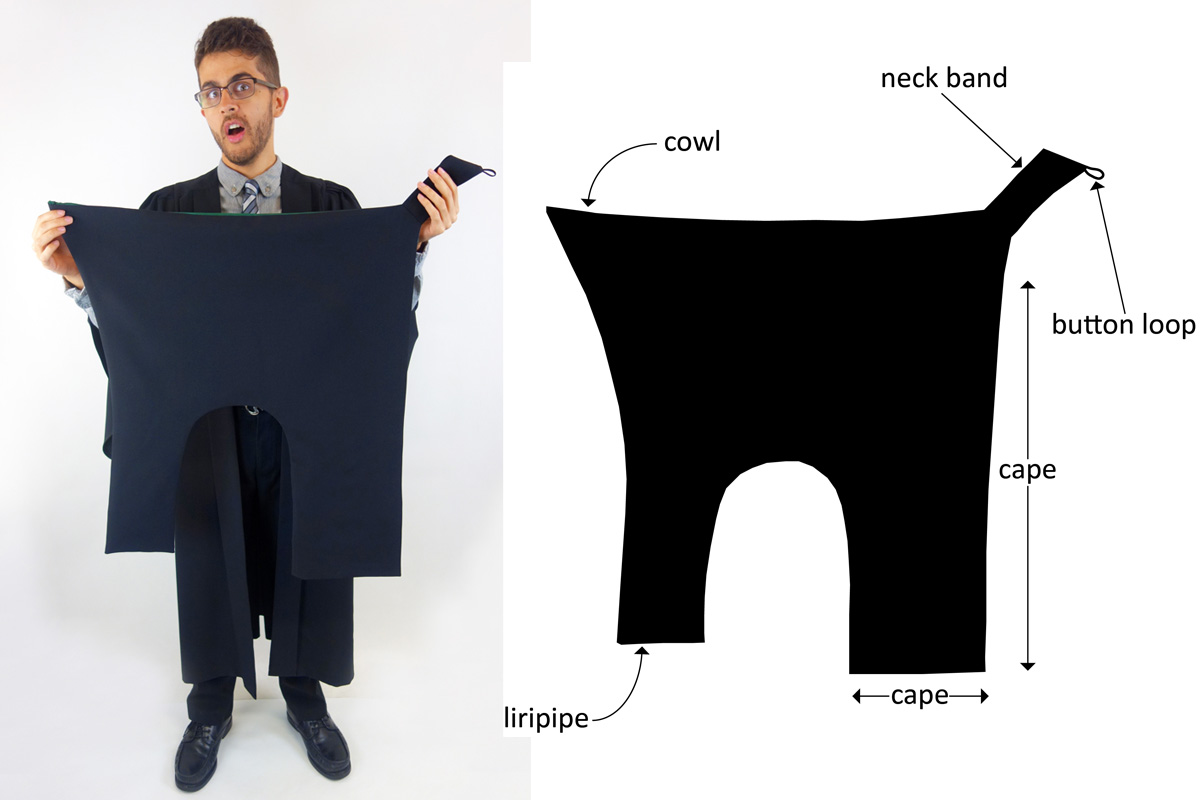 1/4 Hold the Cambridge style hood in front of you, as above, noting the neck band and button loop.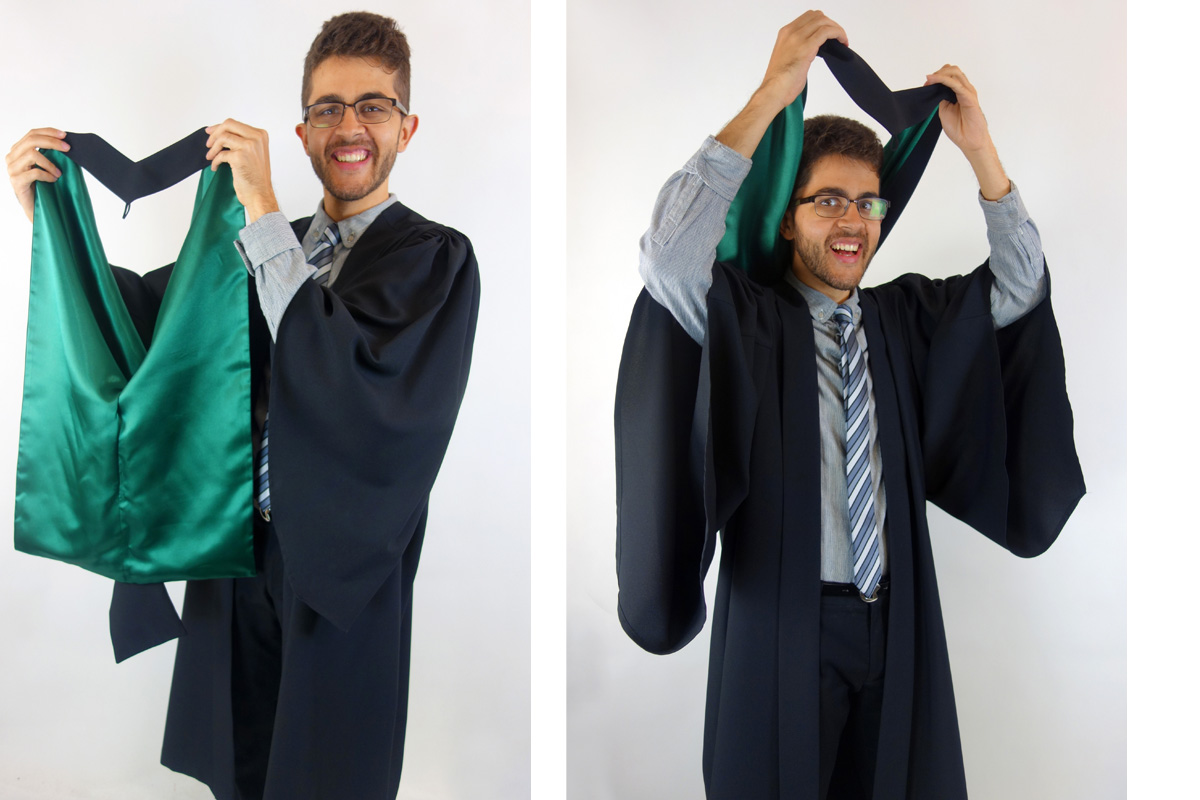 2/4 Open the hood and lift the neck band over your head.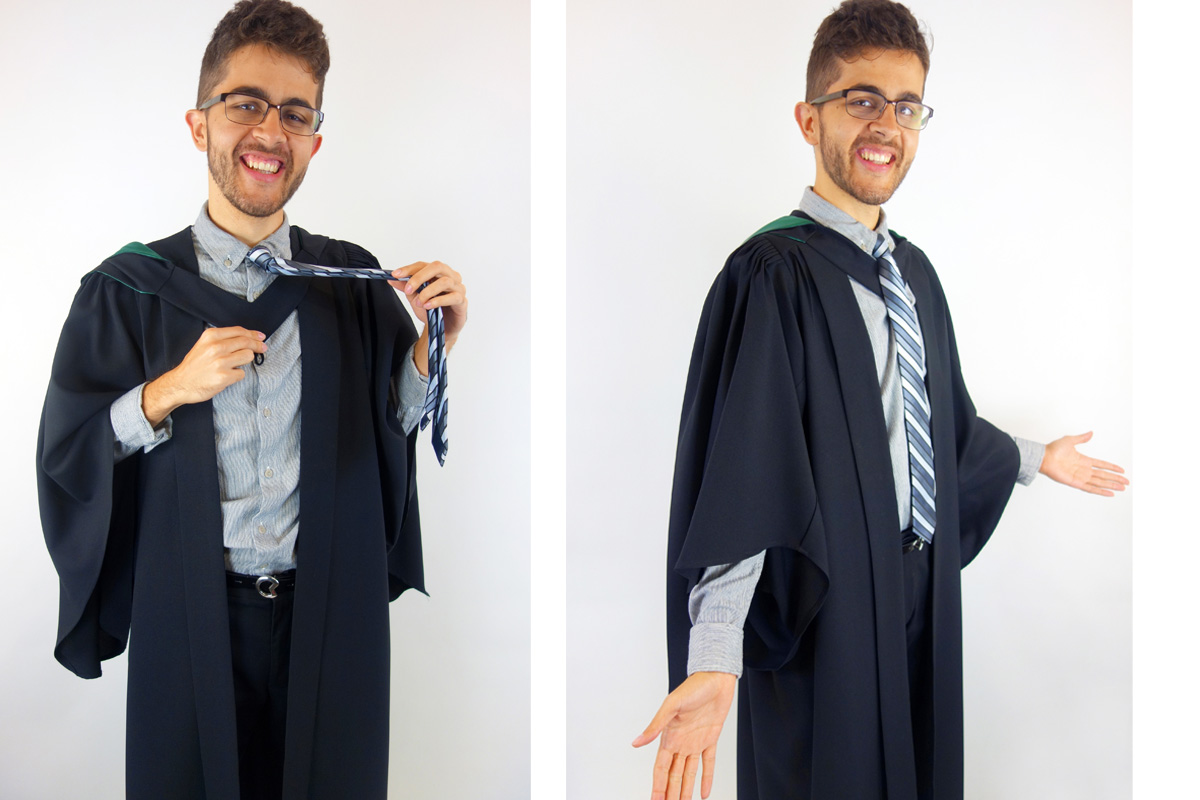 3/4 Now the neck band is in place, you can fix the button loop to your clothing.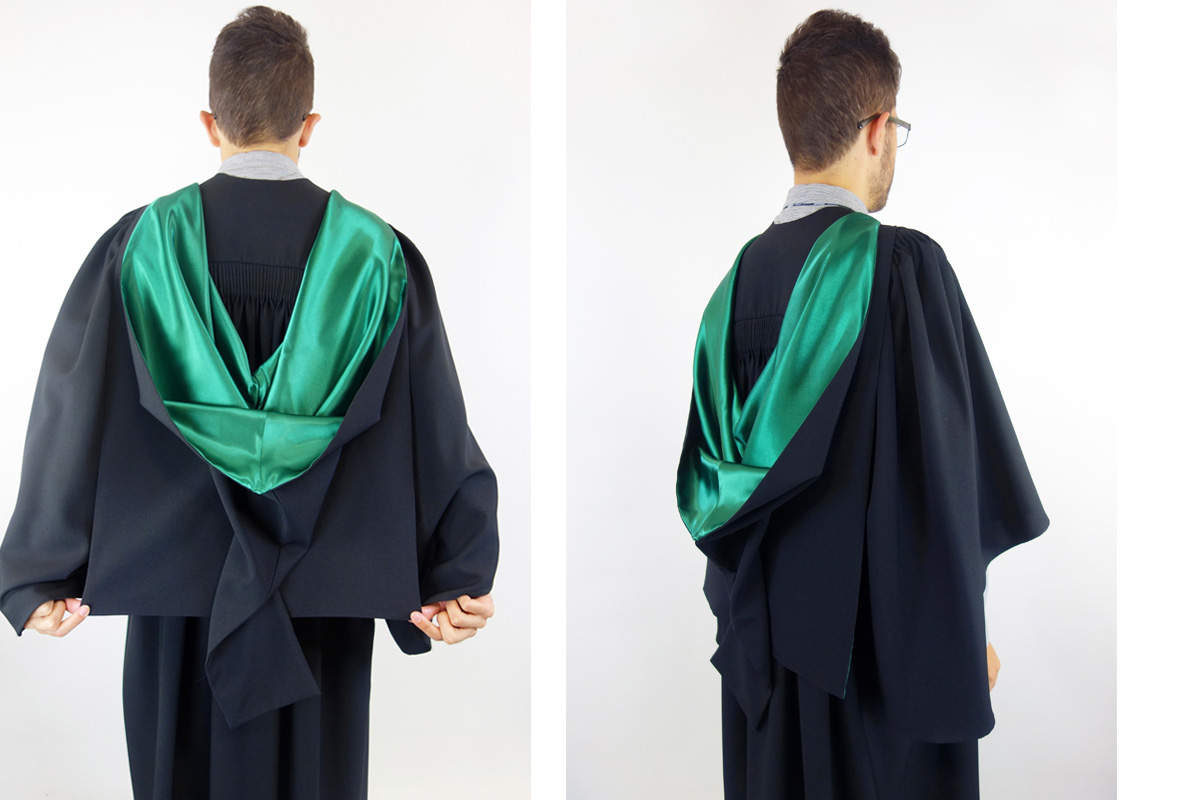 4/4 The cape of the hood lies open and flat against your back. Part of the coloured lining is exposed.
Need Help?
Your enquiry is most welcome - our pleasure to be of service!