Chancellor Stoles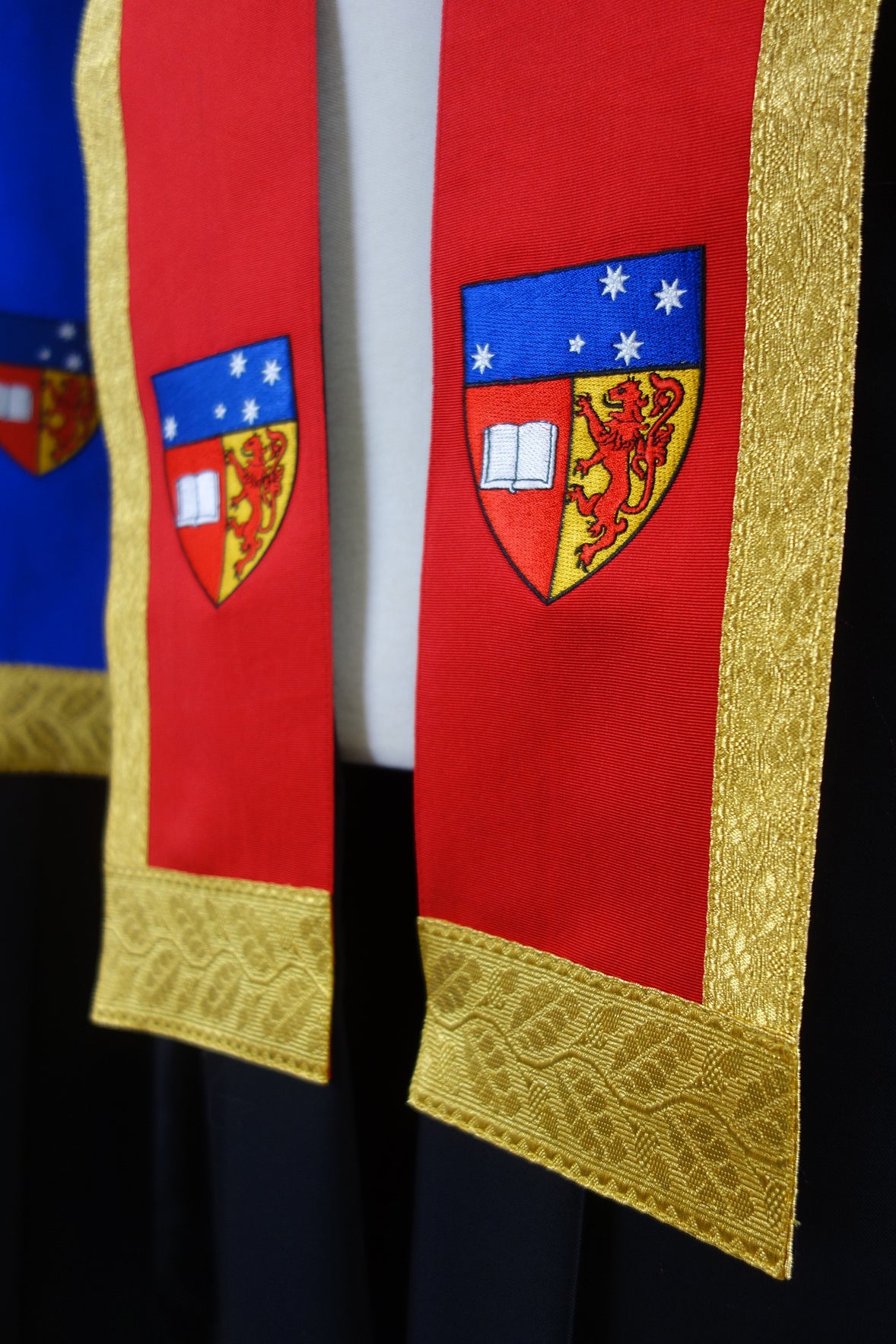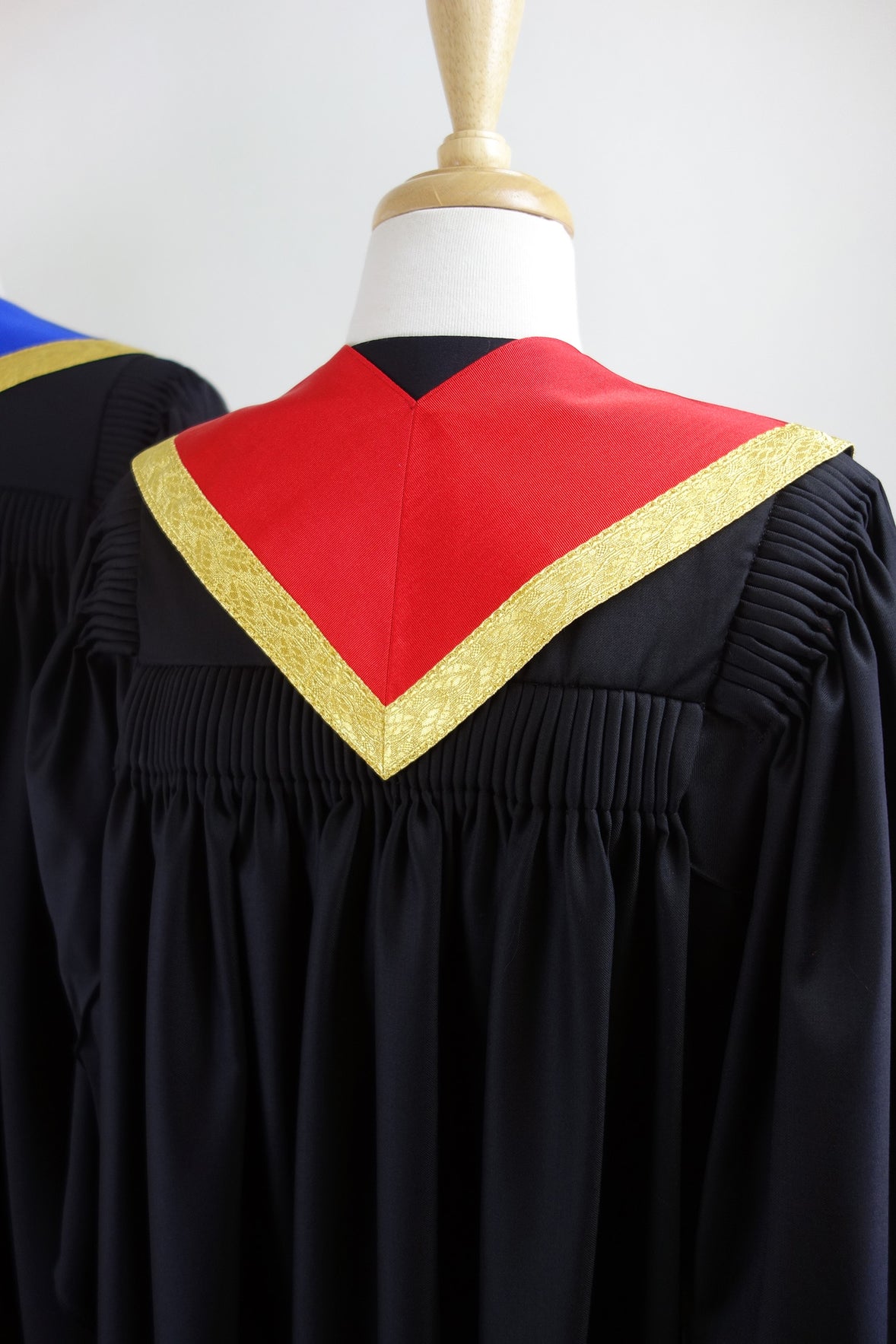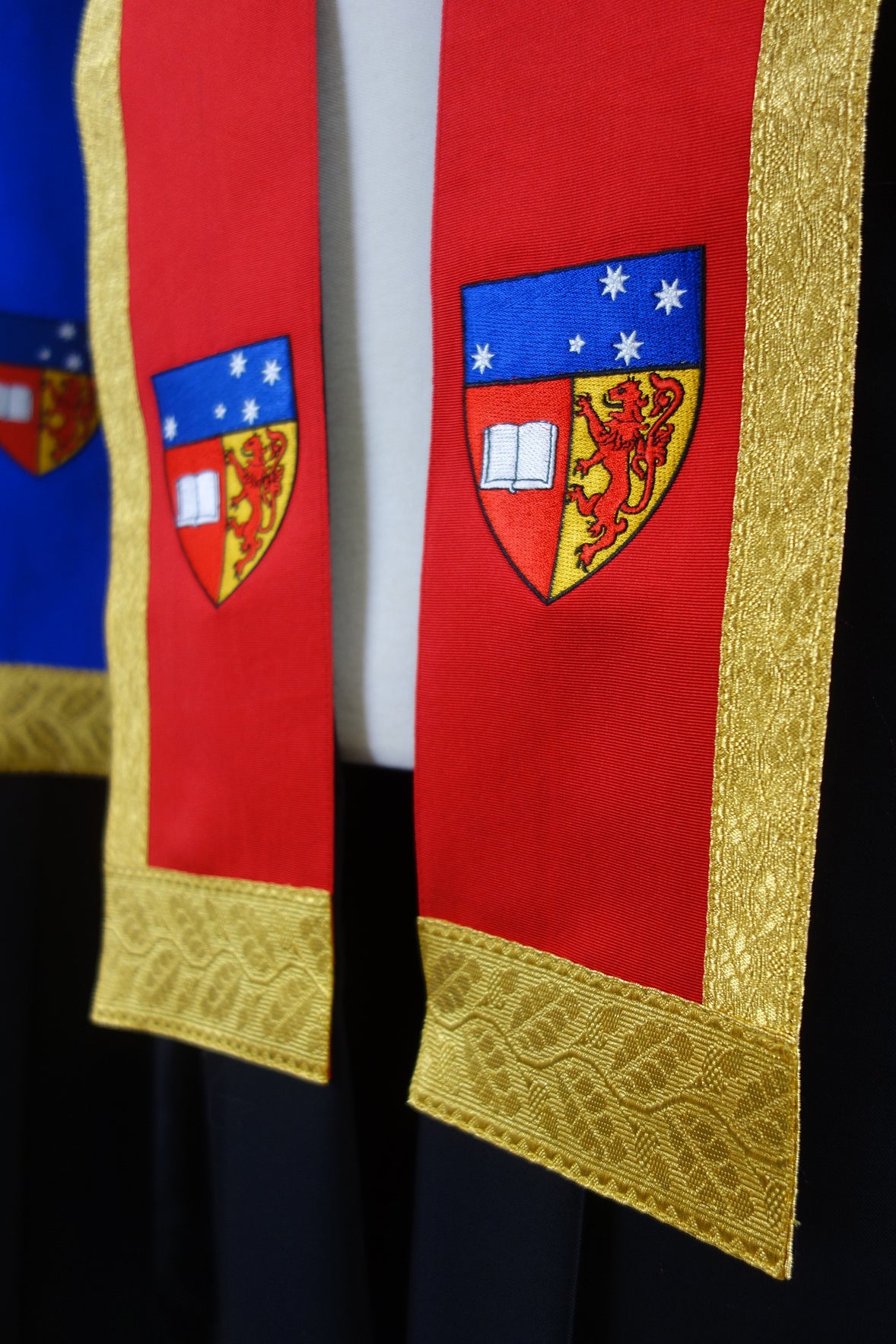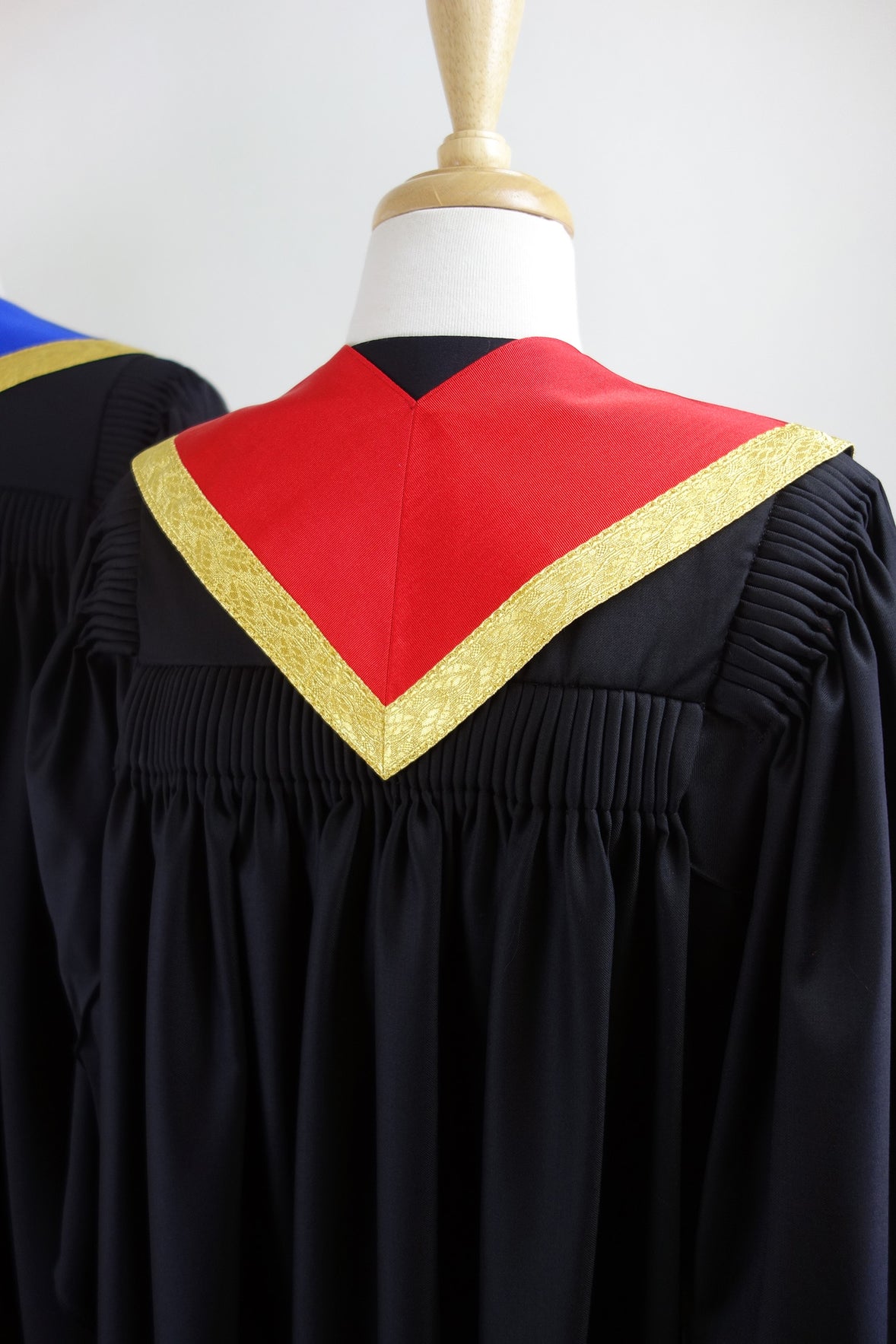 Chancellor Stoles
Price on Application
Chancellor or President stoles - shown here worn over superfine Australian wool master gowns. 
Perfect for travel or less formal ceremonies, they also provide an economical option to a full chancellor robe.
Bespoke, made to order. Design service available.
Our 70 years of experience in garment manufacture, tailoring and knowledge of textiles means our regalia is of premium quality, made using expert garment construction techniques. 
We guarantee our garments and after sales service.

Proudly certified Australian made, tailored by us here in Melbourne. Thank you for supporting Australian made.
Need Help?
Your enquiry is most welcome - our pleasure to be of service!